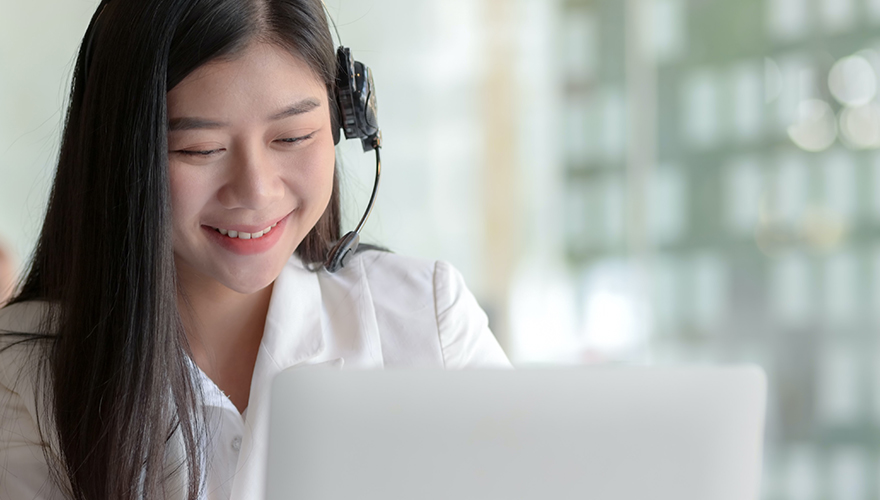 FLORHAM PARK, N.J., Sept. 10, 2020 — Conduent Incorporated (Nasdaq: CNDT) today announced it has been named a Major Contender in Everest Group's Customer Experience Management (CXM) – Service Provider Landscape with Services PEAK Matrix® Assessment 2020. The report evaluates 37 CXM service providers and is a framework for identifying their relative market impact, vision and capability.
Conduent, which was ranked in the top 10, was recognized in the assessment for its rapid investment in innovative technology, developing sophisticated solutions and successfully implementing them across its client base. The company earned its highest marks for the value it delivers, its scope of service and its delivery footprint. It also was noted in the assessment that Conduent continues to deliver for new clients while retaining existing clients.
Those investments have proven essential during the COVID-19 pandemic in order to maintain business continuity and operational flexibility. With a long history in work-at-home solutions, Conduent was able to seamlessly move thousands of CXM associates to a work-at-home model in more than 20 countries at the start of the pandemic.The company currently has more than 30,000 associates working from home.
Through people, process and technology, Conduent was able provide seamless service to our clients, maintain resilient contact centers, while ensuring the safety of our employees.
"Conduent is a major player in North America with a comprehensive suite of service delivery models to suit various client needs. This includes rich experience in WAHA delivery, an especially important capability during these unprecedented times," notes Shirley Hung, Vice President, Everest Group. "It is focused on client results achieved through flexibility, in terms of scale and technologies, and operational excellence. Conduent is supporting its clients on their digital enablement journeys in various ways which provide a holistic customer view underpinned by intelligent orchestration and analytics."
The Conduent CXM portfolio includes Customer Contact Services, Interactive Engagement Technologies and Customer Communication Services.Conduent delivers mission-critical omni channel customer experience management services and solutions, both human and digital, throughout the entire customer life cycle, ensuring personalized, empathetic end-user experiences to reduce costs, enable scale, and grow revenue, while driving insights, speed to resolution and customer satisfaction.
"In today's business and social environment, robust, secure and flexible Customer Experience Management solutions that incorporate innovative technology and work-at-home options are even more critical to a company's success," said Randall King, Global Head of Customer Experience Management at Conduent. "Our placement on the Everest Group's Assessment is a validation of Conduent's focus on and commitment to our CXM initiatives to deliver innovation and value to our customers across a variety of industries and markets."
To read a custom version of the report, click here.